The wedding
Frida was one of the guests on John Ledin's wedding in Kristianstad (southern Sweden) on Saturday August 18th. John is son to Tomas and Marie Ledin - Marie is daughter to Stikkan Anderson and Tomas is great pop star in Sweden known for his cooperation with ABBA, Agnetha and Frida.

Andante Andante
Frida was one of the guest stars on the Arturo Sandoval's album. She performed a new version of ABBA's "Andante Andante" in Spanish language. The recording was released on Spotify at the end of April.
more_photos@frida_2018
Torshälla 700 years
On August 19th, 2017 Frida was a special guest on the celebration of 700 years of the town of Torshälla where she spent her childhood. Frida was interviewed on stage where she talked about memories from this time and of course the ABBA period.
The debut album re-release
The debut album entitled simply "Frida" originally released in March 1971 saw its re-release on vinyl at the end of April 2017 in Sweden.
Summer Nights in Las Vegas
Frida attended Olivia Newton-John's show "Summer Nights" in Las Vegas at the end of November.

Celebrating the King
Frida and her boyfriend Henry Smith were among guests invited to Stockholm for celebration of the Kings 70th birthday on April 30th, 2016.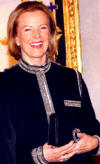 Vänligen Lars Lerin show
Frida was special guest in the show hosted by artist Lars Lerin and broadcasted by Swedish TV on January 13th, 2016. Frida was talking about her life, her tragedies and her music. The show was filmed in Frida's property in Spain. More pictures in Frida 2016.
SGO - box
The limited edition box "Something's Going On" was released on October 23rd. The box contains CD/DVD+ 7" vinyl. The limited edition includes even a cover picture with Frida's autograph.
The tracklist below:
Disc 1 1 Tell Me It's Over (CD) 2 I See Red 3 I Got Something 4 Strangers 5 To Turn The Stone 6 I Know There's Something Going On 7 Threnody 8 Baby Don't You Cry No More 9 The Way You Do 10 You Know What I Mean 11 Here We'll Stay 12 I Know There's Something Going On (Single Edit) 13 Here we'll stay (solo version)
Disc 2 1 Something's Going On – The Making Of A Record Album [Documentary] (DVD) 2 I See Red [Promo Video] 3 To Turn The Stone [Promo Video] 4 I Know There's Something Going On [Promo Video] 5 Here We'll Stay [Promo Video] 6 Kanal 3, Interview with Lars-Ragnar Forssberg [Interview] 7 Casablanca, Interview With Helen Benno [Interview]
Disc 3 1 I Know There's Something Going On (7" Vinyl) 2 You Know What I Mean
About the limited edition in Swedish Aftonbladet on October 23rd, 2015

More 1865
On the new Dan Daniell album "Lebe deinen Traum" (released in May 2015) there are included two versions of "1865" as bonus tracks. The first well-known from the single is the English language version of the song and the other one is performed by Frida in German language.
Frida in Swedish magazines
Two articles about Frida were published in Swedish magazines at the end of April.
See them all - go.to/Frida 2015

1865 - new single
Frida together with Dan Daniell released a new single entitled "1865" on February 13th, 2015. Frida is singing lead in the title track.
Gay gala
Frida appeared as a special guest on the QX-gay gala in Stockholm on February 9th, 2015.
In Skavlan
Frida participated in the talk show "Skavlan" on Swedish TV (recorded on September 24th - broadcasted on September 26th). She talked about her private life and possible plans for writing a book about her life.
More pictures: Frida 2014
Ratata
Frida gave an interview for Swedish Television for the documentary about the Swedish group Ratata (broadcasted on December 24th, 2013). She was talking about recording sessions for the song "Så länge vi har varann" in 1987.
ABBA The Museum
Frida attended the gala opening of ABBA The Museum in Stockholm on May 7th, 2013.
Anni-Frid Lyngstad Reuss collection
Frida's cloth collection will be auctioned in Stockholm on September 11, 2012. Among the clothes the creation in which she performed "The Sun Will Shine Again" in Berlin in 2004.
VIP dinner
Frida was one of the guests participating in the VIP dinner in Zermatt on April 19th, 2012. Even the singer Chris de Burgh attended the dinner.
Sicily
Frida visited the province of Agrigento (Sicily, Italy) where she stayed at the Verdura Golf Resort.