2000 2001 2002 2003 2004 2005 2006 2007 2008 2009 2010 2011 2012 2013 2014 2015 2016 2017 2018 2022
Frida in Expressen 24.05.2000 talking about the emptiness after her husband's death.
Frida attending Polar Music Prize ceremony in Stockholm 2001
Frida attending the Polar Prize ceremony in Stockholm - May
Båstad - Sweden
On July17th, 2002 Frida attended the concert of Robert Wells in Båstad in south-west Sweden.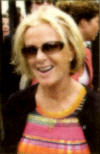 La Barcarolle
In 2002 Frida recorded the song "La Barcarolle" with Italian opera diva Filippa Giordano. It was released on the re-release of Giordano's album in November 2002 in Japan as one of bonus tracks.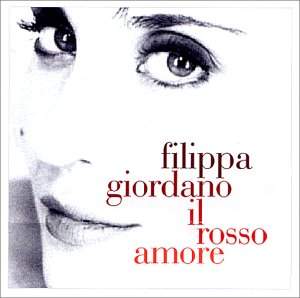 Frida in Las Vegas
Frida and Benny attended the premiere of the musical "Mamma Mia" in Las Vegas, USA on 13 February. It was Frida's first public appearance this year.
Frida attended traditionally the Polar Music Prize celebration on 12 May 2003 in Stockholm. According to Expressen she came together with Heinz Julen, an old friend from Switzerland. Heinz Julen is a good friend to Frida who lives in Switzerland. Frida spent a lot of time in Sweden and Stockholm during the period of May-August 2003. She attended the Polar Music Prize ceremony in the beginning of May in Stockholm together with her friend Heinz Julen (see The News). She had a lunch with the Queen and the King of Sweden at their castle Solliden on the Öland island in July. She even met Robbie Williams and Rolling Stones in Stockholm.
Late summer 2003
In September Frida was seen on Bali having holidays there. Thanks Frank from Melbourne for the picture.
Article from Sunday, 28 September, 2003
Stockholm
Anni-Frid came to Stockholm and enjoyed the premiere of the show "Kikki Bettan Lotta "at Cirkus on 3 October 2003. The show featuring three well-known singers Elisabeth Andreassen (former Bobbysocks), Kikki Danielsson and Lotta Engberg is a mixture of schlager, Eurovision Song Contest and Swedish dance pop.
Zürich
Frida participated in the Mentor Gala at the Opera in Zürich (Switzerland) on 11 October.

The long awaited new single featuring Frida and Dan Daniell was released in the autumn 2003. It contained 3 tracks including new version of "I Have A Dream"
Stockholm - the new premiere of "ABBA the Movie"
Frida and Benny represented ABBA on the new premiere of "ABBA The Movie" on December 2, 2003. TV4 met Frida and did a short interview for its news at 10 pm.
| | | | | |
| --- | --- | --- | --- | --- |
| | | | | |
| | | | | |
Silvia's birthday
Frida attended Queen Silvia's birthday gala on 23 December 2003 in Stockholm
London, April 6th, 2004
Frida together with Björn and Benny celebrated the 5th anniversary of Mamma Mia in London and 30th anniversary of ABBA on April 5th, 2004. Frida's close friend Heinz Julen was there as well. In London Frida gave an exclusive interview for British TV. The interview was released on the DVD "Super Troupers".
Polar Music Prize Gala, May 2004
The day before the Polar Music Prize Gala Frida participated in a private party organized by Stikkan's daughter Marie and her husband Tomas Ledin in their appartment in Östermalm in Stockholm.
As usual Frida attended the Polar Music Prize Gala in Stockholm on Monday, May 24.
In London, June 10, 2004
Frida attended the Royal Charity Gala Performance for the musical "Mamma Mia" at the Prince of Wales Theatre on June 10, 2004 in London. The Prince Of Wales officially opened the newly refurbished venue after owner Cameron Mackintosh investment in completely redesigning and improving the theatre.
In Stuttgart
Anni-Frid and Björn Ulvaeus represented "ABBA" on the Stuttgart premiere of the musical Mamma Mia on July 18th, 2004.
Stockholm
Frida in Stockholm at the wedding of her good friend Noppe Lewenhaupt on Thursday August 12, 2004.
Köln
Frida performed "The Sun Will Shine Again" on the Jon Lord concert in Köln. The concert was released on DVD in West Germany some months later. It was difficult to guess if the Frida performance was live or not.
German TV
Frida was in Munich (Germany) on Monday September 6th and performed her new song "The Sun will shine again" which was aired on ZDF on September 19, 2004 at 11.15 pm. She attended a short press conference together with Jon Lord. One of the questions was whether she was thinking about making a come-back but she did not answer this question.
Sunday Night Classics - the press conference
ZDF broadcasted parts of the interview that Frida gave in Munich before the recording of Sunday Night Classics. There will be no musical comeback, said Frida but at the same time she makes a kind of comeback anyway performing the new song in front of TV cameras.
She talked about the hard times in her life and about "the sun that will shine again". The sun seems to shine for Frida now. We could see a lady being in a good mood answering the questions during this press conference. Frida wanted even to thank her fans for their support.
Back in Berlin - 30 years later
It was a great evening at Friedrichstadtpalast at the "Goldene Henne 2004" gala in Berlin - the heart of Europe on September 22nd, 2004. Artists and celebrities from both East and West were there and of course Anni-Frid Lyngstad and Jon Lord. Frida performed in front of East German TV cameras in the late autumn of 1974 together with the others in the group called ABBA. The group was not so internationally established at that time and it was important to perform in so many countries it was possible. That's why they even went to DDR. Yesterday, 30 years later, the former member of ABBA performed in the territory which belonged to East Germany before 1989 at the famous Friedrichstadtpalast well-known for their fabulous shows both during the communist time and now. It was probably the most symbolical evening in the show-biz history of East and West.
Frida was absolutely beautiful and the performance of her latest recording "The Sun Will Shine Again" was much more relaxed than on "Sunday Night Classics" a couple of weeks earlier.
The Sun Will Shine Again..
...available on Jon Lord's album "Beyond the notes".
Madrid
Frida and Björn attended the premiere of Mamma Mia in Madrid on 18 November. A friend to our homepage Enrique Soriano was there and this is his report from the evening.
"It was a wonderful night. The show started at nine p.m., and Frida and Björn appeared half an hour before. The first one to come was Frida, accompanied by Görel Hanser and one of the Prince Reuss´ daughters (I think). She stopped at the "blue" carpet to sign autographs to some of the fans that were waiting for her. A bit later, Björn appeared accompanied by his wife Lena, and his daughter Anna. He did the same as Frida, to stop and chat with some of the fans.
Later on, I glimpsed Linda´s husband, so I thought that Linda would be there too.
While the audience was waiting for the sow to start, everybody clapped when Frida and Björn came into the theatre. . At that moment, I went to them and took some photos.
The show started, and I must say it was brilliant, and identical to the English show. Same musical arrangements, same scennery, same everything!. I was a bit awkward about the translation of the songs into Spanish. Even the well known Spanish songs that were originally sung by ABBA were changed, but Albert Mas-Griera -the translator- did a very good job and the lyrics were excellent. The atmosphere in the theatre was as cheerful as in London. The audience laughed and at many different numbers.
During the break, I saw Linda with her husband and daughter, I was right! So I went to her and took another photo.
After the second act, the audience stood up and clapped and danced with the encore numbers, and shouted Bravo to the actors and actresses. The big surprise was the appearence of Frida and Björn on stage. They didn´t talk, but they saluted the audience. The show was a BIG SUCCESS.
Later on there was a dinner-party at the hall of the theatre, which was plenty of spanish personalities. Björn and Frida were at the first floor, where a VIP room was dispossed. And finally there was disco music from the seventies. The party went on until four a.m.

It was a wonderful night and the critics on the papers the following day were pretty good."
The Advent show on ZDF - 28.11.2004
Frida and John Lord appeared on ZDF on 28 November 2004. They performed "The Sun Will Shine Again" at the end of the show.
Jose Carerras Gala
Frida and Jon Lord continue their "TV-tour" through Germany. They participated in "Jose Carerras Gala" which was aired by ARD on 16 December. Frida had her Mamma Mia-Madrid-premiere outfit and she introduced slightly changed image featuring a new hair cut.
Frida and John on ZDF
All ABBFrida fans received their Christmas present on Christmas Eve from German TV ZDF. Frida and Jon Lord appeared in three musical pieces. The well-known "The Sun Will Shine Again" was the first song to be performed. In the "Christmas Experiment" Frida sang a very short piece at the beginning and she sat down during the rest of performance. At the end of the show all artists including Frida and Jon were on stage singing a Christmas song. Frida had her well-known black & white outfit.
Mamma Mia - Stockholm
Frida attended the Swedish premiere of the musical "Mamma Mia" in Stockholm on 12 February 2005.
The remasters
The Frida re-masters were released in the summer 2005. Her three "most important" albums have been re-released on CD with bonus tracks. The first one - "Ensam"- originally released in 1975 in Scandinavia contains 10 covers of well-known world hits and one new track "Fernando" written by Benny and Björn. "Fernando" became a world hit when it was performed by ABBA in 1976. Two songs from Frida 1972 single "Man vill ju leva lite dessemellan" & "Ska man skratta eller gråta" have been added on this release as bonus tracks. Not much but nice to hear these two songs in the re-mastered version. The booklet contains lyrics and one rare photo from Frida's performance on Swedish TV in August 1975. The album topped Swedish chart at the end of 1975 and beginning of 1976.
"Something's Going On" was the most successful international LP of Frida. Produced by Phil Collins of Genesis it contained 11 songs and the first single "I Know There's Something Going On" became a huge hit in Europe and USA. The 2005 CD release of the album contains two bonus tracks: the 7" edit of the title song and the solo version of "Here We'll Stay" originally recorded as a duet by Frida and Phil. When "Here We'll Stay" was chosen for the third single release from the album it was decided that Phil's vocal parts would be removed and Frida's vocals re-recorded. Collins did not want to cause confusion among his fans promoting the single with Frida as he had started to promote his own solo production. The booklet contains all the lyrics and reproductions of quite worn-out single covers from different countries. I wonder if Universal could not find single covers in a little better condition.
The third and the "most complicated" production "Shine" is up-to-date Frida's last English language album. The album was too modern and too "different" for its time and it flopped totally in 1984 when it was released even if Frida did her very best promoting it on TV in many European countries. The singer contributed for the first time with two self-penned songs: a very nice ballad "Don't Do It" and a not so very nice kind of "new wave" track "That's Tough" which until now was only available as the B-side of the "Shine" single and where Frida sang some parts in Swedish just like Agnetha Fältskog one year before in "Wrap Your Arms Around Me". Both "That's Tough" and the extended version of "Shine" are available on this edition as bonus tracks. It's a big pity that the record company did not want to released three songs recorded during the Shine sessions: "I'm One of God's Children", "Can't Be Serious" and "When Love Turns to Lies". Even this booklet contains scanned versions of worn-out single covers.
Charlotte's funeral
Frida attended the funeral of her friend Charlotte Klingspoor in Sweden at the beginning of October.

Frida 60
The Swedish weekly "Se och hör" in its issue of November 16, 2005 has an article about Frida's 60th birthday. According to the paper Frida did not want to be celebrated by her friends on her 60th birthday.
Frida - The DVD
Finally the long awaited DVD with absolutely rare Frida material is available. The DVD contained a lot of video clips from her early TV appearances, during the ABBA time, after ABBA until now. Frida comments the material in Swedish which and it makes that the comments are interesting, intelligent and funny as she talks in her mother tongue. Lots of rarities are included on the DVD. The total time is 3 hours 25 minutes.
Frida - The book
The book "A tribute to Frida" was released in Germany in April 2006. On 156 pages you can find pictures of Anni-Frid Lyngstad (today: Reuss) from various periods of time. Many of them extremely rare and previously unseen. The book was compiled and created by by Jean-Marie Potiez & Philippe Elan.
Swedish King's 60 years party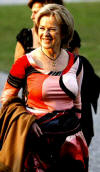 Polar Prize 2006
Frida attended traditionally the Polar Prize ceremony in Stockholm on Monday 22 May 2006.
Mentor meeting in London, May 23rd

Frida on ZDF
Frida appeared on German TV in September in the TV special about the Swedish Royal Family. She was talking about the ABBA appearance at the Stockholm Opera the day before wedding of the Swedish King in 1976. Lots of ABBA and Benny music was played in the background and even a rare performance of Benny Andersson Orkester from the Stockholm City Hall for the Tsunami offers was shown.
Mamma Mia in Moscow
On Saturday 14 October it was time for a new "Mamma Mia" premiere in Moscow (Russia). Frida and Björn attended the event. The beauty and the beast...
Thanks Mayumi T. in Japan and Dmitri A. in Moscow for the wonderful photos
Zürich
The photo was taken in Zürich at the opening of the restaurant "Rüsterei" at the beginning of June.

Glimåkra
Sweden - 22 July 2007
Stockholm
Frida was one of the guests on Noppe Lewenhaupt's 60th birthday party in Stockholm on Saturday 4 August.
Frida - comeback?
On 20/21 October Frida was in Berlin where she together with Björn Ulvaeus attended the premiere of the musical "Mamma Mia". The fans loved Frida and she gave love back to her fans as well as a very interesting statement in the biggest TV channel in Germany ARD. In the magazine "Brisant" Frida confirmed that she was talking about a possible musical comeback with help of Jon Lord the former member of Deep Purple. She was even talking about her latest "obsession" which is her one-year-old granddaughter Elsa in Sweden. Frida was even talking German!
On French TV
On 23 March 2008 French TV broadcasted an extended interview with Frida.
Mamma Mia! Abba girl finds new love
For all the glitz that was on show at the premiere of Mamma Mia!, the film based around the songs of Abba, there was a drama every bit as glamorous going on behind the scenes. Anni-Frid Lyngstad - better known as Frida from Abba - has found happiness with multi-millionaire W H Smith heir Henry Smith. According to friends it was a coup de foudre for Henry, who has fallen madly in love with the striking, thrice-married brunette despite a ten-year age gap - Frida is 62 and Smith 52.
Anni-Frid Lyngstad - better known as Frida from Abba - has found happiness with multi-millionaire WHSmith heir Henry Smith. The couple have rarely been out of each other's company since meeting seven months ago, and Smith now spends most of his time in Switzerland where Frida has a home in the exclusive ski resort of Zermatt. Henry's children Sara, 20, and Alexandra, 18, clearly approve of the relationship and were with him when he escorted Frida to last week's premiere in Leicester Square where they rubbed shoulders with the film's stars Meryl Streep and Pierce Brosnan.
(June 2008)

Mentor meeting in St. Tropez
The annual Mentor meeting took place in St. Tropez in France in June 2008. Both Anni-Frid and the Swedish Queen Silvia were there.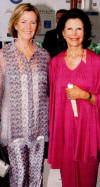 Stockholm
The gala premiere in Stockholm on 4 July 2008 - attended by Frida, Agnetha, Björn and Benny.
Polar Music Prize 2008
Frida was one of the guests on the Polar Music Prize 2008 ceremony in Stockholm.
Frida and Agnetha together on stage
Agnetha and Frida represented ABBA when the Swedish Rockbjörnen prize for lifetime achievement was handed over on Thursday 22 January 2009 in Stockholm. The both stars were interviewed in 9 minutes on stage. Agnetha said that they both were very sentimental that evening and they were talking about their time in ABBA.
The Agnetha & Frida gallery
Wedding in Switzerland

Anni-Frid Reuss was one of the star guests on the wedding of her old friend Heinz Julen on Saturday 26 September 2009 in Zermatt in Switzerland.


Frida in "Swedish heroes"
Frida is member of the jury for the action "Swedish heroes" arranged by "Aftonbladet" together with Swedish TV4. In October she appears on TV4 in a special spot where she talks about the "Swedish heroes" campaign and her participation in it.
Svenska hjältar - the gala
Frida participated in the "Svenska hjältar" gala in Stockholm on 14 December 2009. She presented one of awards. She entered the stage to the tunes of "Dancing Queen".
ABBA world
Frida and Björn attended the premiere of the ABBA world exhibition in London on 26 January 2010.
Hall of Fame
Anni-Frid and Benny attended the 25th Annual Rock And Roll Hall of Fame Induction Ceremony at the Waldorf Astoria on March 15, 2010 in New York City.
Zermatt Festival
Anni-Frid Reuss is one of the patrons of the pop and rock unplugged (The Zermatt Unplugged) festival in Zermatt in Switzerland. The festival will be held for the third time on 13-17 April 2010. Anni-Frid was interviewed about the forthcoming event in the "Zermatt Magazine" (5/2010). (Thanks Susanna)
Interview for Swiss newspaper "Blick"
April 18th, 2010
Frida gave an short interview for "Blick". She was talking about Zermatt and ABBA. Nothing about a possible musical comeback though.
Some questions and answers
Do you remember your first visit in Zermatt?
A-F: Yes it was in 1976 when myself and my partner Benny Andersson came to meet our friends here.
Are you not tired of being identified with ABBA all the time?
A-F: ABBA hasn't split up. It is still in many ways alive. I am very, very proud of being part of it.
Your favorite ABBA song?
A-F: Very difficult question. I like "Dancing Queen" - it is a very good song in may ways. Even "The Winner Takes It All" is very good. But it is a very difficult question.
Which music do you like?
A-F: There are a lot of good melodies. I prefer Rhythm and Blues and Hip-Hop. This is my rhythm, my Beat. I am listening often to Jazz. I liked Jazz already as a young girl.

Comeback
Frida sings on Jojje Wadenius album "Reconnection". This is a little musical comeback after 6 years. She performs a Cat Stevens classic "Morning has broken". The album was released on October 27, 2010. The world premiere of the song took place on the Swedish Radio P4 on Wednesday, September 15th.
On BBC
Frida gave an interview for BBC radio. The interview was aired on February 16th.
Zermatt unplugged
Frida at Zermatt Unplugged 2011 - Press Conference on Wednesday, 13th
Frida in Kvällsposten August 26, 2011
Frida could be seen on the first page of the "Kvällsposten" on Friday August 26. The article is about the 46-million-SEK conflict between her and her former friend Marcus Bongart and his temple in Vollsjö in Scania in southern Sweden. Frida and her boyfriend Henry Smith see a chance to get money back.
Sicily
Frida visited the province of Agrigento (Sicily, Italy) where she stayed at the Verdura Golf Resort.
VIP dinner
Frida was one of the guests participating in the VIP dinner in Zermatt on April 19th, 2012. Even the singer Chris de Burgh attended the dinner.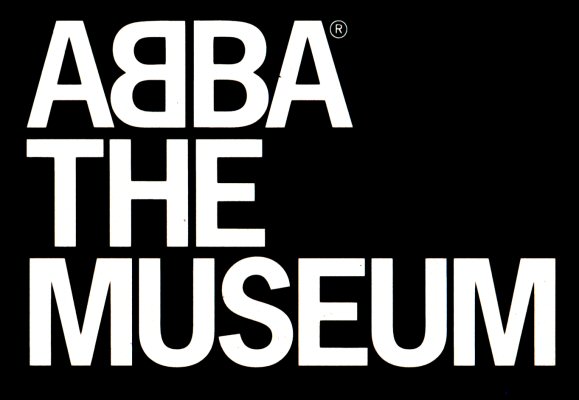 Frida paid the first visit at the museum already on Sunday May 5th. She met fans outside the museum.
Frida attended the gala opening of ABBA The Museum in Stockholm on May 7th, 2013.
Ratata
In autumn Frida gave an interview for Swedish Television for the documentary about the Swedish group Ratata (broadcasted on December 24th, 2013). She was talking about recording sessions for the song "Så länge vi har varann" in 1987.
In Skavlan
Frida participated in the talk show "Skavlan" on Swedish TV (recorded on September 24th - broadcasted on September 26th). She talked about her private life and possible plans for writing a book about her life.
2015
Gay gala
Frida appeared as a special guest on the QX-gay gala in Stockholm on February 9th, 2015.
1865
Frida together with Dan Daniell released a new single entitled "1865" on February 13th, 2015. Frida is singing lead in the title track.
Recording sessions
In Swedish magazines
An article featuring a new interview with Frida appeared in the Swedish female magazine "Damernas värld" (6/2015). A two-side-feature based on the article in "DV" was published in the gossip magazine "Hänt" (29/4).
More 1865
On the new Dan Daniell album "Lebe deinen Traum" (released in May 2015) there are included two versions of "1865" as bonus tracks. The first well-known from the single is the English language version of the song and the other one is performed by Frida in German language.
Vänligen Lars Lerin show
Frida was special guest in the show hosted by artist Lars Lerin and broadcasted by Swedish TV on January 13th, 2016. Frida was talking about her life, her tragedies and her music. The show was filmed in Frida's property in Spain.
She met Lerin again in March - this time in his home in Sweden.

Celebrating the King
Frida and her boyfriend Henry Smith were among guests invited to Stockholm for celebration of the Kings 70th birthday on April 30th, 2016
Summer Nights in Las Vegas
Frida attended Olivia Newton-John's show "Summer Nights" in Las Vegas at the end of November.

The debut album re-release
The debut album entitled simply "Frida" originally released in March 1971 saw its re-release on vinyl on April 21, 2017 in Sweden.
Coloured vinyls
In July three Frida solo albums were re-released on coloured vinyls. The albums were "Ensam", "Something's Going On" and "Shine".
Torshälla 700 years
On August 19th, 2017 Frida was a special guest on the celebration of 700 years of the town of Torshälla where she spent her childhood. Frida was interviewed on stage where she talked about memories from this time and of course the ABBA period.
Andante Andante
Frida was one of the guest stars on the Arturo Sandoval's album. She performed a new version of ABBA's "Andante Andante" in Spanish language. The recording was released on Spotify at the end of April.
The wedding
Frida was one of the guests on John Ledin's wedding in Kristianstad (southern Sweden) on Saturday August 18th. John is son to Tomas and Marie Ledin - Marie is daughter to Stikkan Anderson and Tomas is great pop star in Sweden known for his cooperation with ABBA, Agnetha and Frida.

Frida beyond ABBA
New book devoted to Frida and her carieer entitled "Frida beyond ABBA" was released in February 2022.
Svensk Damtidning
Three pages in the "Svensk Damtidning" issued on September 1st, 2022 were devoted to Frida and her life.