Kassengift - 20 years
On April 23rd, 2021 sees its release an extended edition of the album "Kassengift". It is a part of the celebration of 20 years since the original release of the album The extended edtion features two CDs and a vinyl edition.
Lass es Liebe sein - die schönsten Lieder - 4CD+DVD
The box was released on September 28th, 2018. There are included 7 previously unreleased songs as well as several Rosenstolz classic hits re-recorded by AnNa and Peter in the studio.
Es geht los...
The first collaboration between Peter and Anna since 2011 brought a new single "Wenn es jetzt losgeht", released on August 31st, 2018.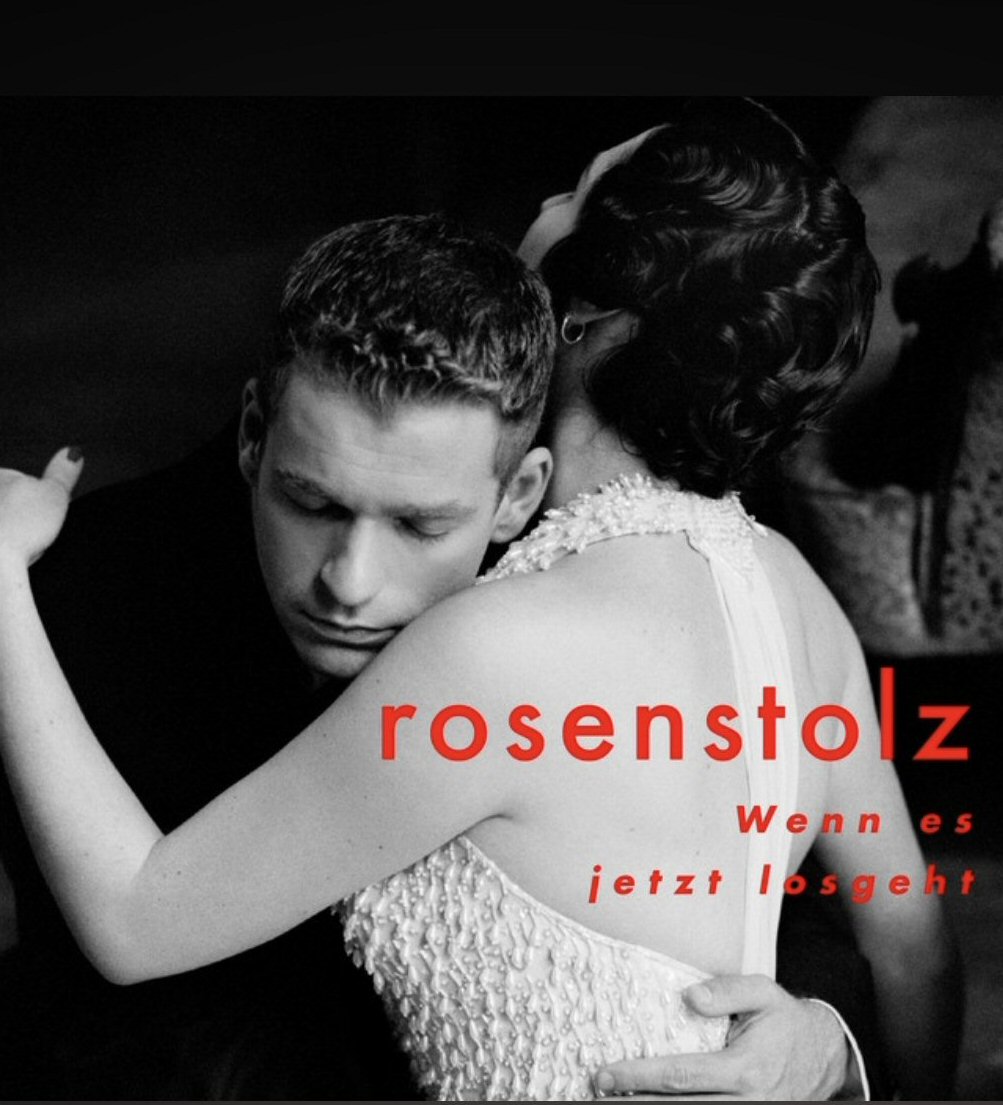 Message from Anna and Peter
When Anna and I went into the long, indefinite break in 2011, I was of course glad and grateful after a good 20 years of Rosenstolz to do something different as well and I was not particularly interested in our songs and recordings. But of course, after so many years now, I became curious again and, funny enough, I fell in love with the songs and recordings most of the time when driving a car (of course I was always a passenger!).
On our last album there were more songs that we wanted to release later and an equally charming version of "My Life in the Ashtray". But above all a song was very important to us and in retrospect I regretted it so much that it was never released: "If it starts now"

So in the last two years we started to work on this song in cozy moments in the studio. After that, the other songs were added - all of course without changing anything on Anna's vocals.
The idea was to make a best-of album, one that Anna and I like and somehow describes the journey that Rosenstolz made. We also found more and more "treasures". For example, "I wear white today (because you are dead)". A song that unfortunately did not fit in with the recordings of "Kassengift".

The standard version will be a brimful double CD, with all the songs you might want to call "hits". When compiling, we noticed that so many songs needed a gentle renovation - most of course not, they have their charm just the way they are. But especially "The Moment", "Sex in the Hotel" and "Let Them Talk", with Lorenz Allacher, who died too early, on the saxophone, had done it to us.
It was important not to make anything too "modern", it should always be only useful to the song. It was just about letting the songs sound as nice as possible.
An absolute favorite song of mine is the original version of "Give Me Sun". The verses tell a completely different story, than the final version - much sadder and in the end: Celebrate life!

In addition, there will be a great deluxe version, with a total of four CDs and a DVD with all Rosenstolz videos.
On these two additional CDs are the rarities. Not so well-known B-sides, Rough-Mixes or alternative versions (one of my favorites is "I prefer to live unusual") and some other songs that unfortunately never "made" us to finish them. But also bizarre songs that have never been released and are only available in an absolute demo version.

More about everything there is to hear soon from Anna and me directly. Because we interview each other and tell a lot about the old and also about the "new" songs. There is also a beautiful video from this minute of our long-time friend and companion Jörn Hartmann. When I saw this for the first time, tears ran down my face.

A huge thank you already goes to all the musicians who have worked with us in the many years - in the studio and of course on the stage and all of you out there!

Anna and I hope you enjoy listening to the songs!
Rosenstolz 25 years
The 25th anniversary of Rosenstolz is celebrated with a new compilation CD "Das Beste". The CD contains 20 hits - 79 minutes.
Peter + Sarah Connor
The German pop star Sarah Conner released her new solo album at the end of May 2015. Ten songs on the album are written by Sarah together with Peter and Ulf. The album entitled "Muttersprache" entered the German album chart on May 29th at #1.

Gleis 8
New photo session was published in April 2015. Preparations for new album release continue.
More in Rosenstolz 2015

Coming in - the soundtrack
Peter and Ulf have written all the songs for the film "Coming in" which had its premiere in Germany in October 2014. The soundtrack album features 12 songs in English. The album saw its release on October 24th, 2014.
Romeo & Julia - the musical
The newest Peter's project the musical "Romeo & Julia" was released on CD on August 22nd, 2014. The CD contains 15 songs performed by different artists. See the track listing below.
1. Ouvertüre - Peter Plate, Ulf Leo Sommer, Daniel Faust 2. Die Liebe kennt mich nicht – Fabian Buch 3. Elektrisch – Sebastian Rätzel & Carolina Bigge 4. Wohin – Maxine Kazis & Fabian Buch 5. Dann fall ich – Maxine Kazis & Fabian Buch 6. Natur – Peter Plate, Carolina Bigge 7. Señorita – Fabian Buch & Katharina Thalbach 8. High – Maxine Kazis 9. Du sehnsuchtsvolle Nacht – Maxine Kazis 10. Ein gutes Gefühl – Ruth Rosenfeldt & Tim Fischer 11. Letzter Tanz – Maxine Kazis & Fabian Buch 12. Für die Liebe – Maxine Kazis 13. Wie das Ticken einer Uhr – Fabian Buch 14. Ich hab dir niemals gesagt... – Fabian Buch 15. Vergiss mich nie – Maxine Kazis
Film music
Peter has written music to the movie "Bibi and Tina" which had its cinema premiere on March 6th, 2014. The soundtrack was released on CD.
Peter remixes Agnetha
Peter has – together with his team Daniel Faust and Ulf Sommer – produced a new mix of "Dance your pain away" performed by Agnetha Fältskog. The version was sent out as an alternate version to all German radio stations.
The new version "Dance your pain away (D.U.P. RMX)" surprises as a very fresh, modern and sexy pop song. Peter states: "It was a great pleasure to work with the single files of the song, to find a new vision of the album version and create something that is different and surprising. We all feel very honoured that we got the allowance to work on this song. We did it with a lot of fun and full of respect. Agnetha is such a great artist and we really appreciate that she and her team gave us the chance to work on this song and create something different."
For more information and a sample of the mix go to
www.facebook.com/peterplate.official and follow the link there. Enjoy!

Bleibt das immer so
The debut album of Gleis8 featuring AnNa saw its release on May 24, 2013 in two versions. The CD version contains 12 songs and the deluxe version features 2 CD. The second single in the deluxe package contains 5 songs in acustic versions.
Peter's first solo album
"Schüchtern ist mein Glück" (Shiness is my happiness) was released in Germany on April 5th in two versions - the 12-track-CD and a limited deluxe edition. The limited deluxe double-CD-edition features five bonus tracks - two demos and three songs from the album performed in English as well as instrumental versions of all album tracks. Absolutely stunning album with great music and some absolutely great ballads. One of highlights is definitively "Schöner war's mit dir" - a classical Peter composition with great vocals as well as "Kapitän" recorded in both German and English for this release. The first single from the album "Wir beide sind musik" is the opening track on the album - an up-tempo track as well as the title song "Schüchtern ist mein Glück". Rosenstolz have always been known for high quality of music and lyrics and the same goes for Peter as all 12 compositions on the album are extremely strong numbers.